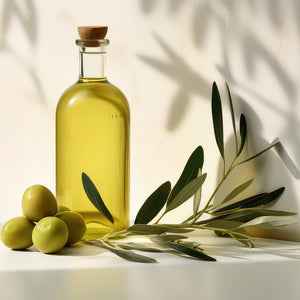 When we planted our olives in November of 2021 we were told that first commercial harvest might be Fall of 224.  With last year's record-making rainfall our olive trees decided to it was time for olives in Fall of 2023.  It will be a harvest of two of our varieties -- French olives Boutellian and Aglandau.
Olives will be taken to Il'Fiorello Olive Mill on Sunday, November 19th for community milling.  
Those who help harvest will receive a bottle of olio nuovo -- absolutely fresh olive oil!